Trend and Dynamics of Urban Sprawl in Minna, Nigeria
Muhammad Nasir Daniyan

Federal University of Technology Minna

Mairo Muhammed

Federal University of Technology Minna

Yunusa B. Mohammed

Federal University of Technology Minna
Keywords:
Environmental sustainability, GIS, Relative Shannon's Entropy, Remote Sensing, Urban Sprawl, Urbanization
Abstract
Urban Sprawl in Minna is a phenomenon that is quite pronounced with many unsustainable impacts consequently raising concerns for environmental sustainability. The aim of this research is to evaluate Urban Sprawl dynamics in terms of its magnitude, direction and nature of occurrence, by integrating Remote Sensing, GIS tools and Relative Shannon's Entropy. The Landsat images of the study area acquired for the years 1990, 2000, 2010 and 2017, were processed and classified. The images were further divided into concentric buffer zones; the relative Shannon's entropy was calculated. It revealed that from 1990 to 2000 urban sprawl was characterized by magnitudes of 2.4% and 3.8% of land use classification respectively and changes in relative Shannon's entropy of 1.12, due to existing form of compact settlement, while from  2000 to 2010 its changes in relative Shannon's  entropy was 1.55,  from 2010 to 2017 it became dispersed with magnitudes of 19.1% and 48.2% of land use classification respectively, with changes in relative Shannon's entropy of 1.04. It is prove that urban sprawl had increased in its magnitude and rates of dispersal throughout the period of the study, as indicated from relative Shannon's entropy value of 0.25 in 1990 to 0.96 in 2017. It will gradually become compact as indicated by changes in its pattern from 2010 to 2017. It is directed towards the south-western part of the study area, with increasing signs of environmental problems and decaying urban infrastructure. This research provides information about the pattern of urban sprawl occurrence, which will help environmental managers in decision making. It is recommended that the rate of urban sprawl and increasing environmental decay, should be matched with proportionate economic growth and environmentally friendly development practices.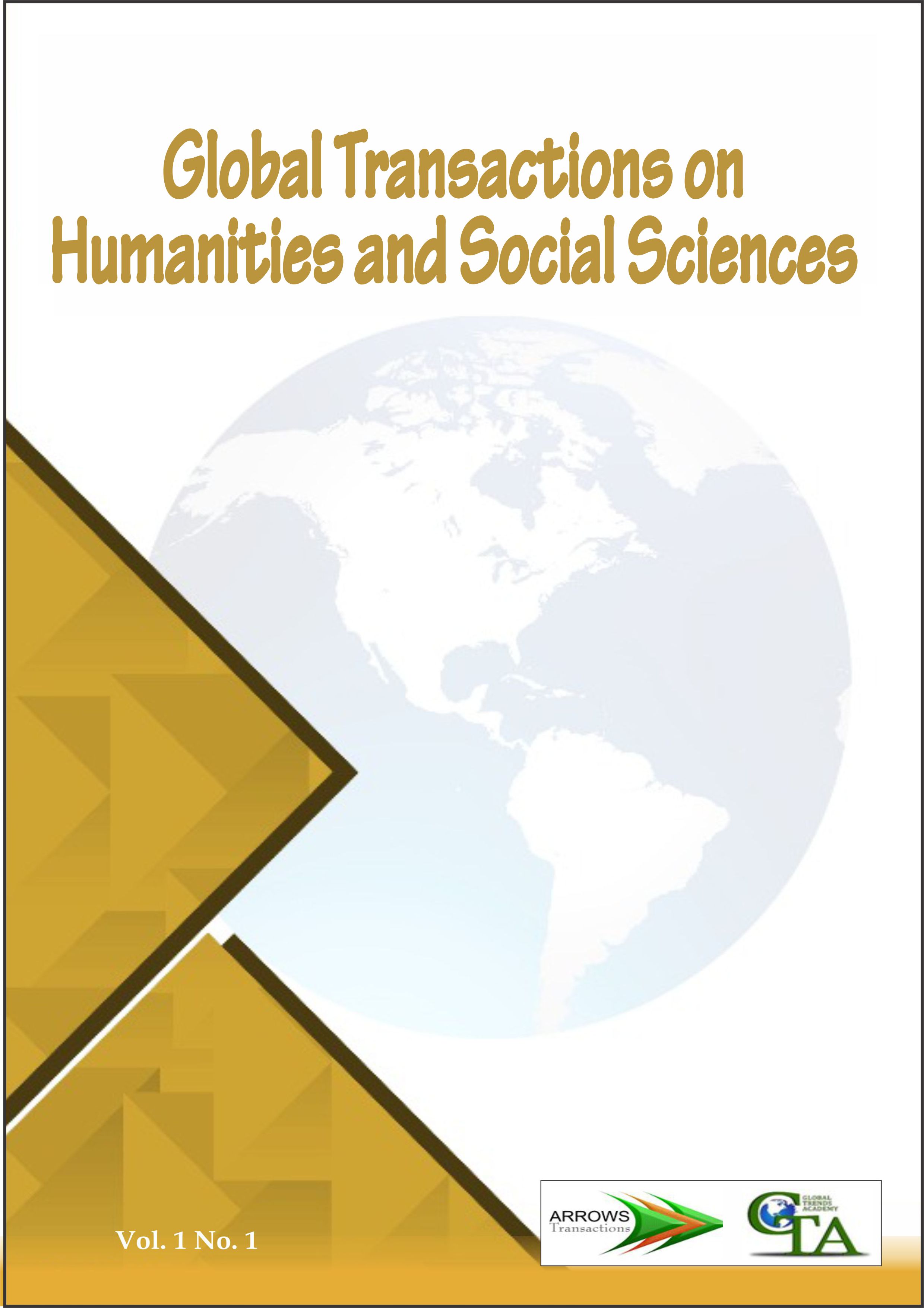 How to Cite
Daniyan, M., Muhammed, M., & Mohammed, Y. (2019). Trend and Dynamics of Urban Sprawl in Minna, Nigeria. GLOBAL TRANSACTIONS ON HUMANITIES AND SOCIAL SCIENCES. Retrieved from https://journal.globaltrendsacademy.com/index.php/GTHS/article/view/32
Section
Research Articles
Copyright (c) 2019 Muhammad Nasir Daniyan, Mairo Muhammed, Yunusa B. Mohammed
This work is licensed under a Creative Commons Attribution 4.0 International License.
All rights reserved.