Current Issue
Vol 1 No 2 (2019): Global Transactions on Language and Learning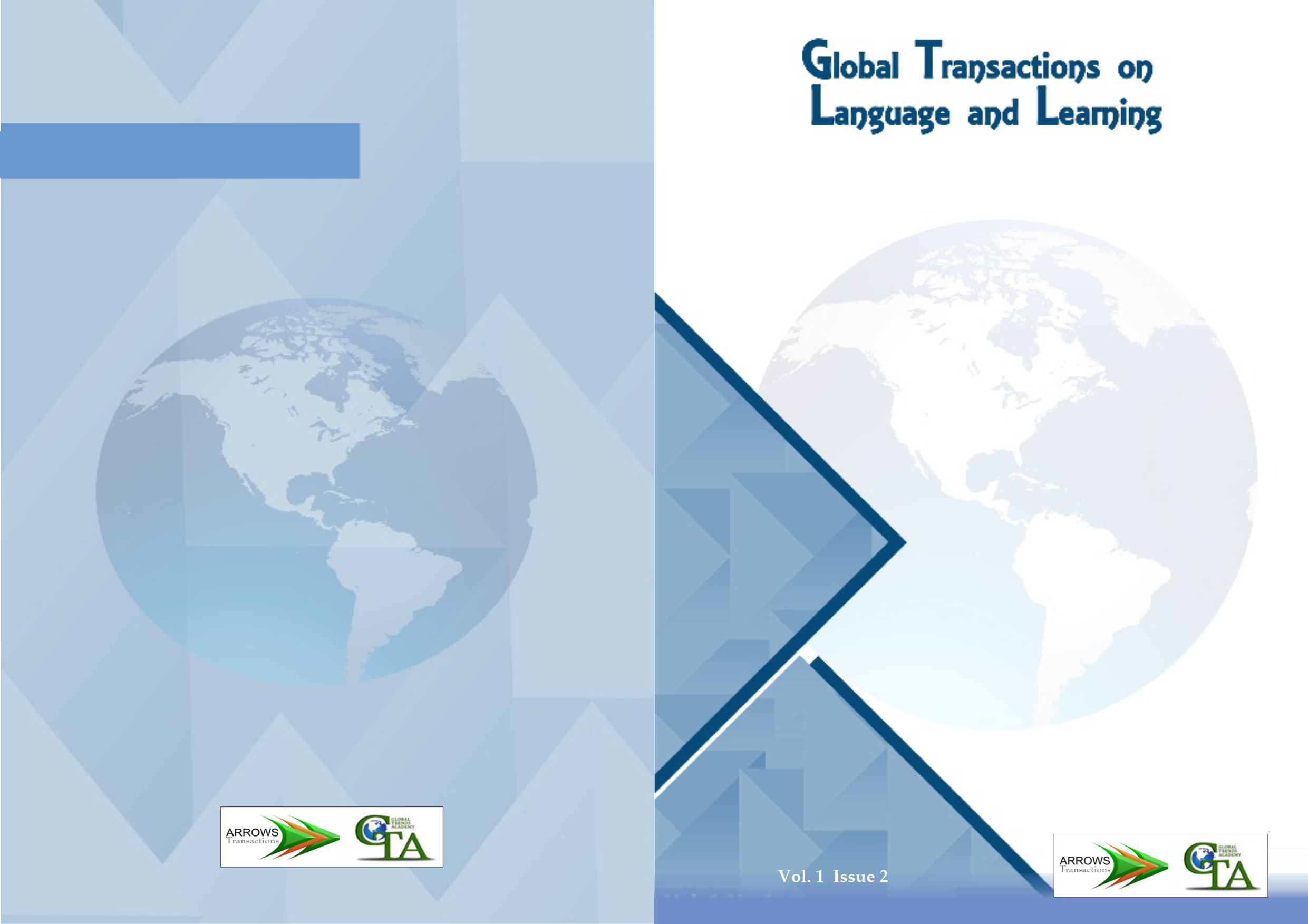 Global Transactions on Language and Learning (GTLL) is one of the first three in the GTA journal series. It is devoted to issues in teaching, learning and language studies, including language education. It focuses on the publishing of various types of manuscripts including work-in-progress, reports of full research, research notes etc. from fields across language arts, linguistics, and different fields of education. Empirical results as well as case studies, high-quality reviews and position papers and book reviews are covered by the journal.
The current volume focuses on trends in general education and especially the place of technology-enhanced learning in future education. The emergence of new tools and technologies, and its impact on learning environments, presentation of instruction and classroom interaction cannot be denied. It is also clear that this will become more drastic in the future.
This issue comprises four manuscripts, connected by the unifying theme of emerging technologies and learning. The presented articles address general, andragogic, vocational, and language education specifically in the areas of:
education in the digital era
building fuzzy interference systems
technologies for the Future Classroom
technology-supported language analysis
media in instructional delivery
These articles exemplify the manner in which technological media and tools are changing the way learning is done. They provide invaluable insights into what the future holds and threw light on how instructors and facilitators must prepare themselves for the future classroom.
Each article provides an example from a different perspective and represent a form of case study of from the focused field to amplify the impact of the contribution.
We are very thankful to the authors for sharing their work, and we are extremely grateful to the reviewers who in their selfless service to the academic community continue to provide insight that shapes the works of authors. We are certain that this issue will be followed by many others, reporting new developments in the fields of language and learning.
This issue would not have been possible without the great support of the Editorial Board members, and we would like to express our sincere thanks to all of them.
We would also like to express our gratitude to the GTA editorial staff and the technical staff who supported us at every stage of the project and ensured the smooth transitions from raw manuscripts to publicly presentable articles.
It is our hope that this fine collection of articles will be a valuable resource for Transactions on Language and Learning readers and will stimulate further research within the field.
View All Issues